Virginia Aloisi
SALT, THEN SALT, AND THEN MORE SALT
Tours:

Sicilian Adventures, The Kingdom of the Two Sicilies


Where:

Island of Mozia, Sicily

I first met Virginia while waiting for a ferry to the island of Mozia. The fourteen of us had just left the small but fascinating Museum of Salt, near Trapani, where we'd also spotted flocks of pink flamingos feeding on the brine shrimp in the salt pans. Virginia, showing her official guide's badge, came up to us and asked if we'd like her to accompany us to the island. I'll never regret saying, "yes!" The highlight of our time with Virginia was her rendition of Sicilian poet Renzino Barbera's "L'Uomo di Sale" (The Man of Salt), a powerful alliterative play on the words sale, sole, sudore and sapore (salt, sun, sweat and taste), that tells of the hardships of work in the baking hot, sun-drenched salt pans. The group really liked Virginia and, at their reqest, she joined us for lunch afterwards. I now make sure to invite her to take part in all my tours in Western Sicily.
Marialuisa Romussi (Lilli to her friends)
THE BEST PANNA COTTA IN THE WORLD!
Tours:

Piedmont and the Italian Lakes, Provence to Piedmont


Where:

Miasino, Lago di Orta, Piedmont

Sitting on the back burner for far too long has been the urge to write the definitive guide to panna cotta. Unfortunately, this most delicious of Piedmont desserts translates into English as 'cooked cream', which does not do justice to the silky smooth texture nor the slightly creamy and barely sweet taste of this remarkable treat. It's definitely my first choice for dessert when travelling in Piedmont and I'm happy to report that the best I've found so far is served by Lilli and her husband Giulio at their restaurant, L'Antico Agnello, near Lake Orta. I always take my Piedmont groups for a meal there and, over time, we've become good friends. So much so, that when the restaurant was closed during their move from Orta San Giulio to nearby Miasino, Lilli and Giulio offered to host my groups for dinner at their own home. They were wonderful family-style meals with, of course, panna cotta for dessert.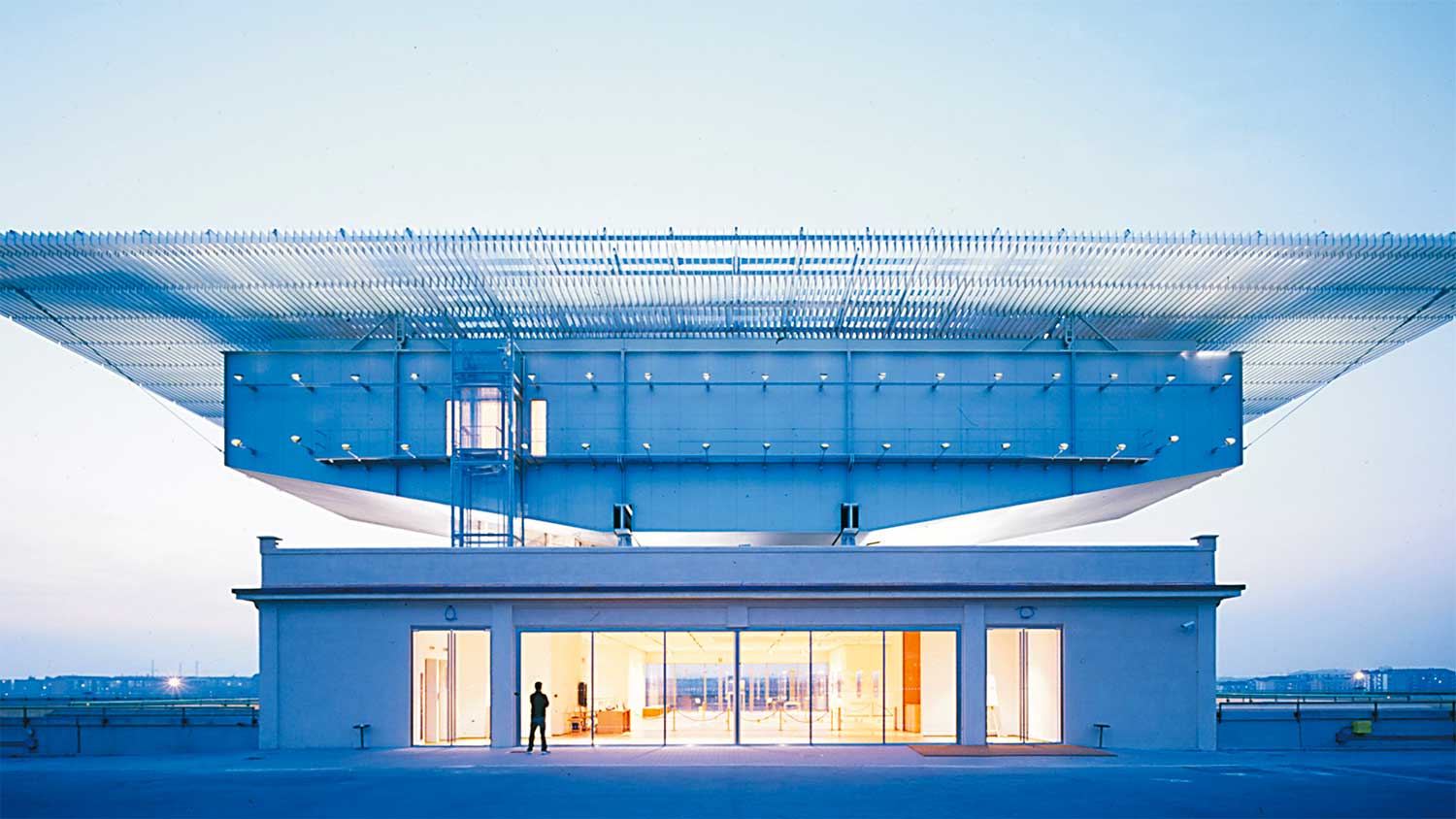 Pinacoteca Agnelli
A TEST TRACK IN THE SKY
Tours:

Provence to Piedmont, Piedmont Lakes, Villas and Gardens


Where:

Torino (Turin), Piedmont

Gianni Agnelli opened this exceptional painting gallery shortly before his death in 2003 and it's been high on my list of 'must' things to show visitors to Turin ever since. It's a very short metro ride from the centre of town and is a near perfect example of a 'bite-sized' collection of very fine paintings: there are four magnificent scenes of Venice by Canaletto; two splendid views of Dresden by Canaletto's nephew, Bernardo Bellotto; and several works by Manet, Renoir, Matisse, and Picasso! But the icing on the cake is the gallery's location, just off the roof-top test track of the Lingotto, the former FIAT headquarters and factory. A special mention goes here to Ian Petersen, a participant in one of our Provence to Piedmont tours, who gave us all an expert and detailed description of how the track was once used. Thank you, Ian.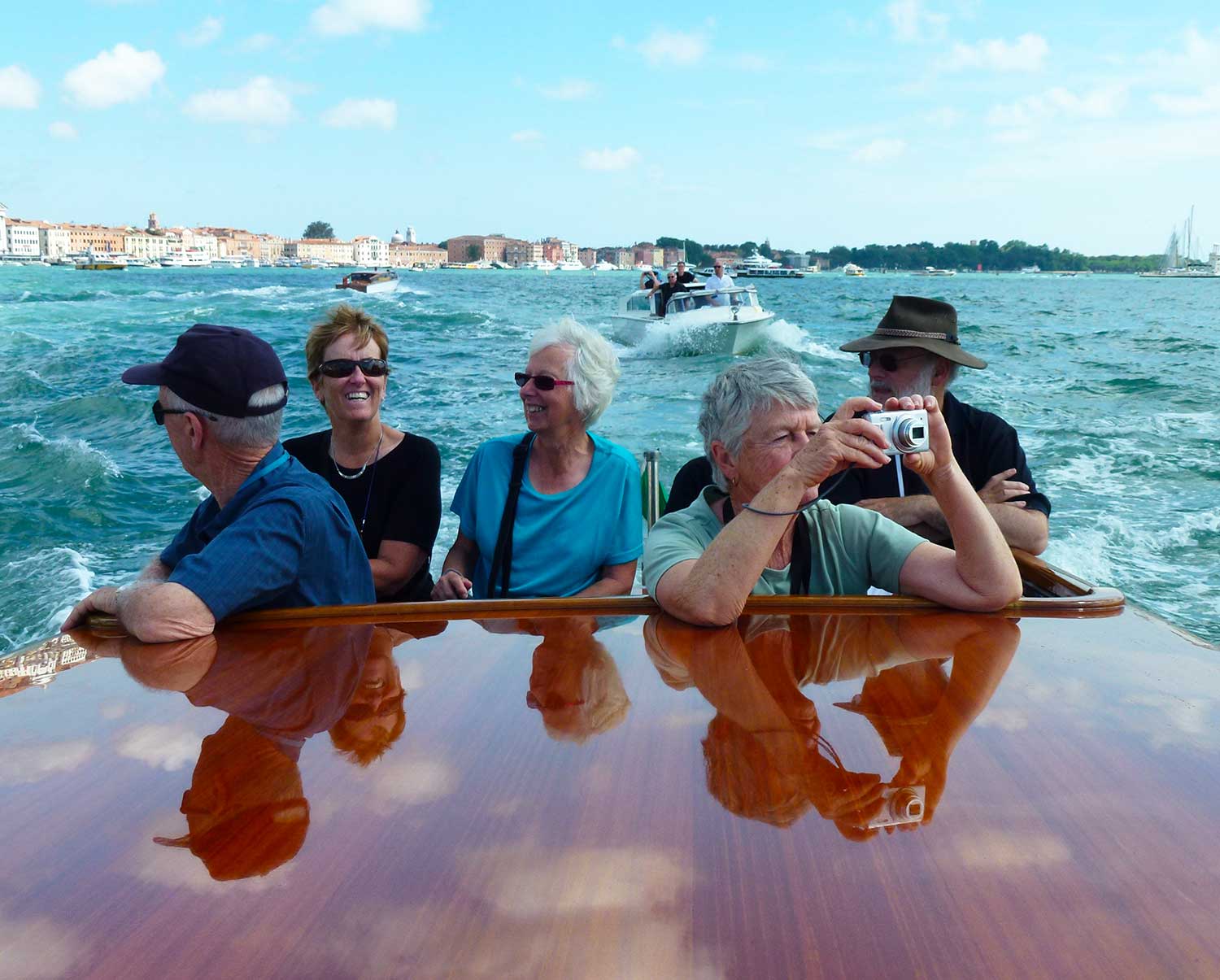 THE ONLY WAY TO ARRIVE IN VENICE!
Tour:

The Dolomites & Beyond


Where:

Venice, Veneto

At the end of each Dolomites tour and because the drive down from Cortina d'Ampezzo is relatively easy, I love to add a few days in Venice to the end of our walking tours in the mountains. And what better way to leave the high meadows of the Dolomites, than to arrive at sea-level and to take a boat into Venice and to land at the dock of our hotel? On one occasion, there had been sufficient time in advance to be able to book sixteen of the very best seats at the marvelous 17th-century Teatro Malibran. Seeing a performance of Rossini's Barber of Seville made a fantastic conclusion to the trip!
For opera fans, Verona, with its Arena, is an excellent place to spend time before beginning the walking portion of a Dolomites tour.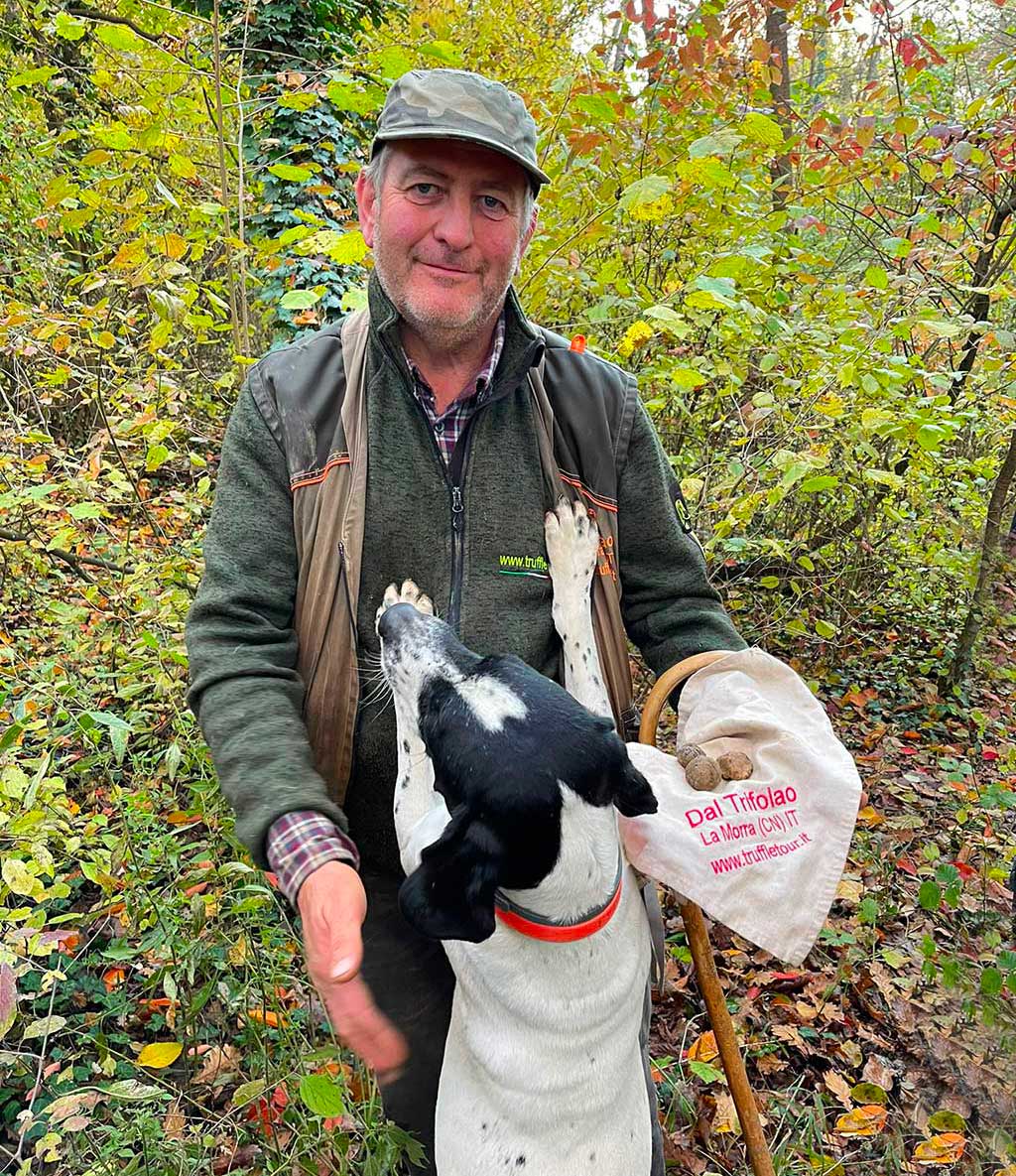 Fido, Son of Roki
TRUFFLES IN THE LANGHE
Tours:

Piedmont & Provence, Italian Lakes, Villas and Gardens


Where:

La Morra, Piedmont

Just as I've known Marco Varaldo since the early days, when he first began to organize truffle tours in the woods near La Morra, I've also come to know his faithful companions. First was Dina, a beautiful animal with creamy-golden hair, that everyone instantly fell in love with. Her feisty son, Roki (pronounced rocky), followed. Roki was lean and very energetic, and certainly inherited his mother's fine nose for finding truffles while scrambling through the underbrush. Marco now hunts for truffles with Roki's son, Fido. Eager to please and just as devoted to Marco as his father and grandmother, Fido has now fathered a litter of pups of his own, including one who resembles his grandfather so much that he's been called Rokino (little Roki). The dynasty continues…
An International White Truffle Fair is held in Alba during the last months of every year. I hope to see you there – it's lots of fun – especially if you like truffles as much as I do!